PPS (Polyfenylenesulfide)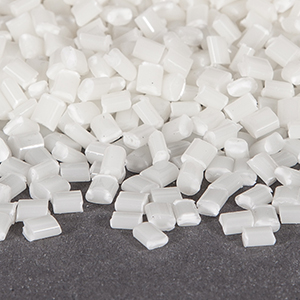 High Performance Thermoplastic DIC-PPS is a unique material offering ideal solutions for the applications that require continuous use temperature up to 240C, superior strength and modulus, inherent flame resistance, excellent dimensional stability and very good chemical resistance. DIC-PPS is an alternative for metals and thermo-set resins. Automotive parts, home appliances and electric & electronic parts are application areas.
---
Rigid, opaque non-burning continuous use at 250`C, good chemical resistance, good electrical insulator, moisture resistant, rarely used unfilled.

Good tensile strength and flexural modulus together with good electrical properties. Glass fibre filled PPS gives good heat distortion whereas carbon fibre filled PPS does this even better with dimensional stability and rigidity. PPS, when PTFE lubricated, will give good wear and low coefficient of friction.
Specific Gravity : 1.66
Tensile Strenght : 180 MPa
Elastic Module: 16 000 MPa
IZOD Impact Strenght (notched): 9-10 kj/m²
Heat Deflection Temperature: 270 ºC
Continuous use Temperature up to 240°C
Superior Strength and Modulus
Inherent Flame Resistance
Excellent Dimensional Stability
Very Good Chemical Resistance