PMMA (Acrylic)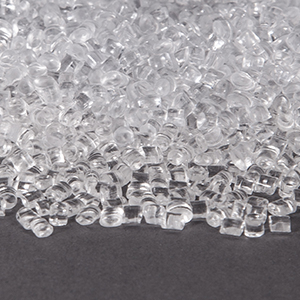 PMMA is a polymer produced by the polymerization of methyl methacrylate. Methyl methacrylate is a monomer which can be polymerized by anionic mechanism. ACRYPET is the trade name of MITSUBISHI PMMA. This polymer has a good optical property which is very close to glass transparency with 93% light transmittance. In addition to that it has good resistance for atmospheric conditions with low water absorption, dimensional stability, mechanical strength and rigidity. With all this specifications it mostly used as a substitute of glass.
---
Specific Gravity : 1.19
Tensile Strenght : 100-110 MPa
Flexural Modulus : 3350-3360 MPa
IZOD Impact Strenght (notched) :15-20 kj/m²
Heat Deflection Temperature : 90 ºC
Vicat Softening Temperature : 100 ºC
Wide mechanical specification range
Impact strength
Transparency
Optical specifications
Good gloss
Available for food specifications
Dimensional stability
Bright colours
Low water absorbtion
Resistant to tmospherical conditions
Rigidity
Airplane windows
Spectacle Glass
Contact Lens
Object Lens
Signal Lamp
Lamp Shade
Glass applications
Bath-tub
PMMA is commonly used with injection, extrusion, vacuum, casting and blow moulding processes for shaping. The process temperatures are for the injection moulding 200-250°C and extrusion moulding 180-250°C. Its flow rate is quite low in when it is melted. Because of that it has to be high pressure and low injection speed to use it for injection moulding..
Pre-drying: 3-4 hours with 70-80°
Process Temperature: Between 170-250°C