HDPE (High Density Polyethylene)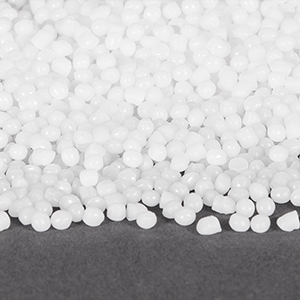 HDPE has a high impact strenght even at -80°C, it can be sterilised and can be used properly at 80°C if there is no load on it. It is very convenient for injection process.
---
Specific Gravity : 0,95
Tensile Strenght : 30-40 MPa
Flexural Modulus : 1400-1600 MPa
IZOD Impact Strenght (notched) : 5-10 kj/m²
Heat Deflection Temperature : 80 ºC
Vicat Softening Temperature : 130 ºC
Wide range of mechanical specifications
Chemical Resistance
Electrical Resistance
Plastic Strain Resistance
Flame retardant
Price-performance advantage
Toys
Kitchen goods
Detergent bottles
Bags for heavy loads
Cables
Insulation
Boru imalatı
Pipe
Textile
Food industry
It can be processed with the known thermoplastics shaping methods.
For injection moulding adviced process temperatures are between 180-250°C.