Natural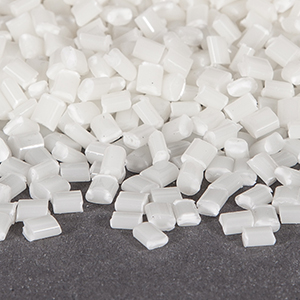 PA 6 (Polyamide 6) has high mechanical strength, excellent heat and chemical resistance, good flow and processing properties. Reinforced with glass fiber, carbon fiber and more of the same fibers at different viscosity rates, polyamide could be marked with laser designator and produce good products which has the properties of very good heat resistance. Due to its advantages, polyamide is used in many industrial and special applications.
---
Specific Gravity : 1.14
Tensile Strenght : 80-90 MPa
Flexural Modulus : 3100-3200 MPa
IZOD Impact Strenght (notched) : 45-55 kj/m²
Heat Deflection Temperature :70 ºC
Vicat Softening Temperature : 200 ºC
Rigidity(GFR)
Toughness
Strain resistance
Creep resistance
Flame retardant
Electrical insulation
Chemica resistance
Abrosion resistance
Low Friction coefficient
Durable to weather conditions
Wide range of colours
Easy processing
As it burns firstly it melts and its colour gets darker then it flames with a small blue fire which has yellow branches on its both sides. It fumes white smoke and it can be easily extinguish. It smells like cellery. The best way to distinguish Nylons is their melting temperature, PA66 has a high and definite melting temperature as 265°C and P 6 220°C.
Automobile industry
Electric and electronics
Office equipments and furnitures
Sports equipments