High Impact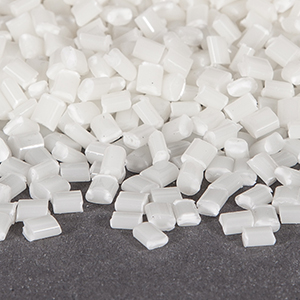 KUMHO Polystyrene (PS) has excellent impact resistance, heat resistance, abrasion resistance, easy to color, and gloss products. Its mold processing is excellent. Its harmlessness meets the FDA regulations related to food. It satisfies regulations on fire proofing, mechanical property and electrical property which are essential to the design of electric and electronic parts. Kumho flame-retardant PS resin has a balance of superior physical properties, excellent impact strength, flow ability, heat stability and mold ability but also has outstanding secondary process abilities such as painting and adhesion.
---
Rigid, tough and not easily breakable. As it's a rubber which includes Butadiene or Isoprene it can be used witth opaque or opaque colours. It has acid, base, alcohol, oil and saline solutions resistance.
Specific Gravity : 1.04
Tensile Strenght : 40-50 MPa
Flexural Modulus : 2200-2300 MPa
IZOD Impact Strenght (notched) : 20-24 kj/m²
Heat Deflection Temperature : 85 ºC
Vicat Softening Temperature: 95 ºC
•Wide thermal/mechanical specifications range
High impact strength
Good gloss
Dimensional stability
Easy porcessing
Bright colour
Transparency
Wide product range as
High temperature resistance
High impact strength
High flow
Wide colour range
Automotive
Internal equipments
Radiator grill
Home appliences
Body parts
Door equipments
Office equipments
Computer body
Electronics body parts
Telephone
Various
Toys
Electric&Electronics
Hanger
HIPS can be shaped with general moulding processes.
Process temperature : 190-250 ºC.